by Michael R. Wickline | Arkansas Democrat-Gazette
September 5, 2023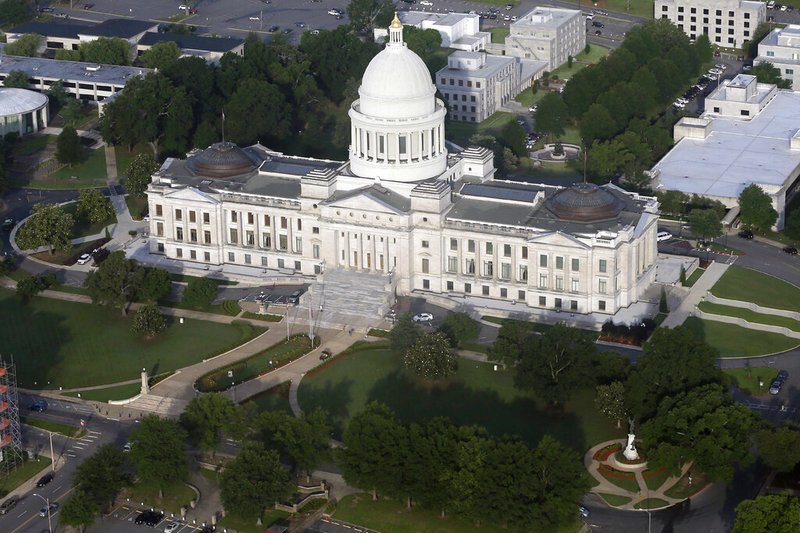 FILE — The state Capitol is shown in this 2019 file photo.
Gov. Sarah Huckabee Sanders announced Tuesday she has appointed an aide in the governor's office, Leslie Fisken, as secretary of the state Department of Transformation and Shared Services, replacing Joseph Wood, who is now chairman of the Republican Party of Arkansas.
Fisken has served as director of cabinet affairs for Sanders, according to the governor's office. Prior to that, she was the chief of legislative affairs for the Arkansas Department of Parks, Heritage and Tourism. She also worked in governmental relations at the University of Arkansas for Medical Sciences and served as an education policy adviser to Gov. Asa Hutchinson.
"For the past eight months, Leslie has successfully united every agency in my administration around our shared goal to make bold, transformational change for the people of Arkansas," Sanders said in a news release. "She is a hard worker with a deep understanding of how state government works, both of which make her eminently qualified to serve as Secretary of Transformation and Shared Services."
Fisken previously served as a member of the Little Rock School District Board of Education. She is a graduate of Little Rock Central High School, earned her bachelor of arts from Denison University in Granville, Ohio, and received her juris doctor from the University of Arkansas at Little Rock William H. Bowen School of Law.
Wood's resignation became effective Monday.
Read the full article HERE.